Lab Members
---
Dr. Yunhe Feng, Director
he/him/his
Yunhe.Feng (at) unt.edu
Google Scholar
ORCID
@yunhefengit
I am an Assistant Professor in the Department of Computer Science and Engineering (CSE), University of North Texas (UNT), Denton, TX; a Tier-One (R1) Research University as per Carnegie Classification, where I direct the Responsible AI Laboratory (RAIL). My research interest lies in Responsible AI, Mobile Security and Privacy, and Social Media.
Before joining UNT, I was a Postdoctoral Fellow/Scholar with Dr. Chirag Shah at the University of Washington (UW), Seattle (2020-2022). I received my Ph.D. in Computer Science in 2020 from the University of Tennessee, Knoxville (UTK). I also worked as a deep learning research intern (Summer 2018) and research assistant (Dec. 2018 - Sep. 2019) at Oak Ridge National Laboratory, where I led the interdisciplinary research project of DeepWelding. I obtained my B.E. in Computer Science & Technology and M.E. in Computer Technology from Beijing University of Technology in 2011 and 2014, respectively. I am affiliated with UW Responsibility in AI Systems and Experiences (RAISE) and serve as Associated Editor for Information Matters. I also serve as PC for AAAI, TPC for ICWSM, GLOBECOM, HPCC, etc.
My research has been sponsored by both academic and industrial grants, including Kaggle's Open Data Research Grant, Google Cloud & Harvard Global Health Institute COVID-19 Research Credits, UW-Microsoft Azure Cloud Computing Credits, UW Strategic Research Fund, and NSF-funded XSEDE (Extreme Science and Engineering Discovery Environment) Startup Allocation. I have received several fellowships and awards, including UW Data Science Fellowship, UTK Min H. Kao Fellowship (the highest departmental award), UTK EECS Department Excellence Fellowship, a Best Paper Award by IEEE BigDataSecurity'18, and two Best Paper/Presentation Nominations by IEEE CloudCom'17 and ACM UbiComp'20. My research has been covered internationally by news outlets, including Financial Times, Business Insider, Yahoo! Finance, UW News, AAAS EurekAlert, and ACM Tech News.
---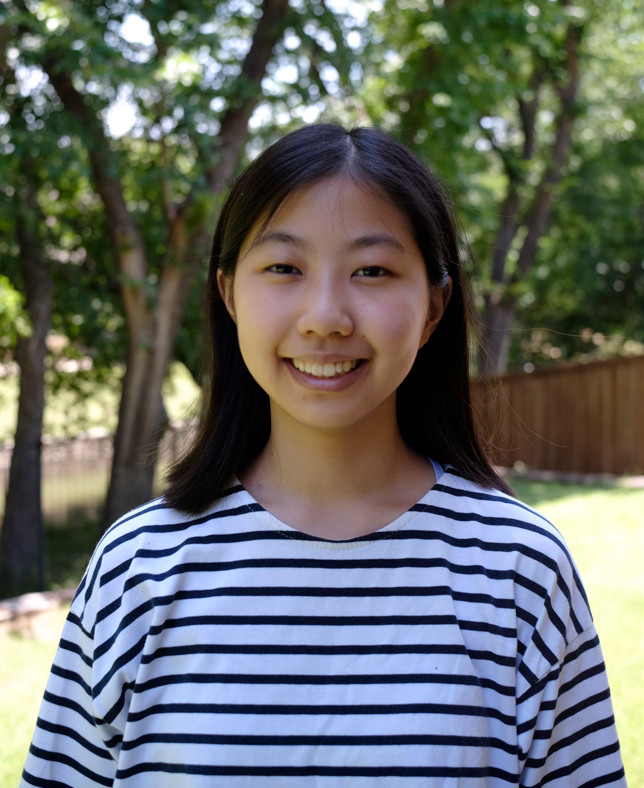 Phoebe Kim
Undergraduate Research Assistant
TAMS Class of 2024
phoebekim (at) my.unt.edu
My name is Phoebe Kim, and I am currently attending UNT through the Texas Academy of Mathematics and Science on a computer science-based pathway. I have an interest in the intersectionality of programming and society. I have experience in both aspects of my interest.
In my previous high school, Coppell High School, I was able to participate in computer science competitions and clubs like the Technology Student Association. Through these clubs, I became a team leader for my cybersecurity and game design groups, where I was able to learn leadership and computer science skills. I've been to local, regional, and state competitions regarding these subjects and hope to continue developing my skills through new opportunities. Currently, my research interest lies more in how technology can play into society, especially regarding social disparities, whether economic or gender inequality. Using AI, I hope to find trends about these disparities and predict them in order to educate people and hopefully mitigate their effects of them.
I have experience in Python and JavaScript, and I am now learning C++. Outside of academics, I love to read horror or thriller books, sew plushies, and bake garlic bread!
---
Sripoorna Modugula
Undergraduate Research Assistant
TAMS Class of 2024
sripoornamodugula (at) my.unt.edu
My name is Sripoorna Modugula. I am from Plano, Texas, and I am currently attending the Texas Academy of Mathematics and Science at UNT, where I am on the Computer Science track. Previously, I attended Plano East Senior High School where I was in the International Baccalaureate (IB) program and was on the STEM pathway. I am interested in computer science and AI. I really enjoy learning about AI, having participated in several robotics camps and clubs at Plano East Senior High, the Plano ISD Academy High School, the University of Texas at Dallas, and the University of Texas at Austin. I also was part of a selective summer internship for Android App Development at the University of Texas at Dallas. Part of my interest in AI is because it is a quickly changing field where new developments and breakthroughs occur all the time. These developments can be useful or dangerous. I am interested in exploring the effects of these breakthroughs and how to responsibly use and develop AI so that it benefits everyone.
I have experience in programming in C++ and Java. I am someone who is a quick learner and can think on their feet. In my spare time, I enjoy playing and watching sports such as soccer, volleyball, and football, reading mystery novels, watching history documentaries, and baking.
---
Vrushabh Desai
Graduate Research Assistant
vrushabhajaybhaidesai (at) my.unt.edu
GitHub
LinkedIn
@vrushabh_desai3
My name is Vrushabh Desai, and I am a computer science master's student at UNT. I have been working with IT industry leaders for over three years on various projects and research projects related explicitly to Python.
My main field of interest is machine learning and artificial intelligence and how we can build automated software and many kinds of stuff. To expand on my interest, I did my undergrad project on predicting whether a student would get admission or not based on their academic background, any published documents, and much more. And due to my interest in data scrapping and mining, I scrapped data from various websites to create a dataset for this project.
I have experience with creating websites, mobile applications, and Windows software. Besides all of this, I like playing video games and listening to music in my free time.
Skills: Python, Machine Learning, Artificial Intelligence, HTML, JavaScript, PHP, Flutter, C#, Linux administration
Hobbies: Games, Music, Coding
---
I am Yasmeen Haleem pursuing a master's degree in AI at UNT, Denton. The fast pace at which humans are making progress in AI brings my focus to the responsible and efficient use of AI for the benefit of society. I am interested in Responsible AI as it brings many practices together in AI systems and makes them more reasonable and trustworthy. It keeps the system safe against bias and data stealing, ensuring fairness, transparency and explainability, human-centeredness, and privacy and security. I am particularly interested in leveraging AI to provide intelligent solutions for consumers in different fields like agriculture and manufacturing.
I completed my Bachelor's in Electronics and Communication Engineering and Online Postgraduation in Data Science from Purdue University. My programming and data analytics skills include Python, C, Machine Learning, and Tableau. I also like to learn and update myself with the continuous advancements in current technologies. I also like gardening, baking, cooking, reading, volunteering for humanitarian causes, and traveling.
---
I'm a Master's student in the Department of Computer Science and Engineering at the University of North Texas, where my major is artificial intelligence, focusing on machine learning. I received my B.S. from Sam Houston State University in 2020. of computer software engineering. Then, in order to perfect my data science skills before enrolling at UNT, I taught myself the field and worked on a dozen side projects. I worked on a Deep Learning project to categorize bottles and cans based on their photographs. I appreciate participating in research that increases productivity and aid in problem-solving in the real world. By the way, I usually listen to audiobooks. I created scripts to handle collecting data to save time (I'm continuously thinking about how to complete a specific work with technology).
Hobby: Books, chess, economics, coding
Skills: Python, SQL, Machine Learning, Deep Learning, Feature Engineering
Pradhyumna Poralla
Graduate Research Assistant
PradhyumnaPoralla (at) my.unt.edu
GitHub
LinkedIn
@PRADHYUMNA12899
I am Pradhyumna Poralla, a master's student at the University of North Texas in Artificial Intelligence at Texas, Dallas. I pursued my Bachelor's in Electronics and Communication Engineering degree at Vidya Jyothi Institute of Technology, India, Telangana. I'm interested in AI and system design. I like to build things that are useful and easy to use, with a focus on generative systems. I have worked on a few projects in the field of AI for some startups in the beginning stage of my career and slowly developed an interest in developments that are going on in the Artificial Intelligence field. Exploring the intersection of computing, data, and artificial intelligence to solve problems that impact life on another end has some adverse effects on humanity to make it for the human good. I drew my interest toward Responsible AI for making AI models more responsible and trustworthy, keeping the system safe against bias and data stealing, ensuring fairness, transparency and explainability, human-centeredness, and privacy and security. I like to think about how to make life easier for everyone.
I am good at problem-solving, prototyping, and many other skills like programming. I'm a self-taught programmer, SysDev, and researcher in the field of Artificial Intelligence (Python, C, Java, MATLAB, and R). Also good at many tools and frameworks (React, Node, Angular, Php, and many more). I have handsome of experience in UX/UI design and web designing apart from my software development skills, and I have even done many projects in the IoT (Internet of Things) field and Robotics. I also love to be socialized and enjoy life.
---
Jaideep Janapati
Graduate Research Assistant
jaideepjanapati (at) my.unt.edu
GitHub
LinkedIn
@Jaideep_JJ
I am Jaideep Janapati. I am a graduate student in Computer Science at the University of North Texas, a tier one public research University, mainly concentrating on machine learning and Artificial Intelligence. Before joining UNT, I worked at Wipro Technologies (2020-2022) on a couple of projects on Big Data processing using Apache Spark and Flink. Also, I have hands-on experience in front-end UI development using React js. I worked on creating databases for mobile apps. I completed my bachelor's in Electronics and Communication Engineering (2016-2020) at Vellore Institute of Technology in India, where I was a member of the Robotics Club. As part of my undergraduate course curriculum, I got the opportunity to work on Liver Cancer Classification using KNN and SVM Algorithms. I am interested in Artificial Intelligence because it improves the effectiveness of human efforts. I am very much fascinated by how AI allows organizations to make better decisions.
At the Responsible AI Lab, I want to balance off some adverse effects of AI by building AI models that are more trustworthy and responsible. I am a self-motivated person. I am always willing to update myself with current technologies. I like to socialize, play badminton, and play video games in my free time.
---
---